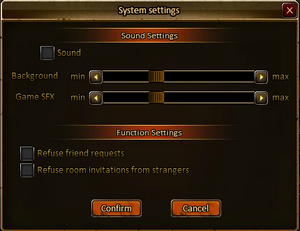 You can access the game settings by clicking the gear icon in the lower right-hand corner of the screen. This will allow you to change the volume and requests you receive from strangers.
The basic settings you can change in game. 
   Allows you to mute the game, or adjust the background music or game sound effects.
   Allows you to choose whether or not to see friend requests from other players. Also allows you to automatically ignore room requests from strangers